[PC] The Hunter: Call of the Wild Zamunda Hızlı İndir
Son Düzenleme: 18.06.2017, Saat:23:58, Düzenleyen: Leonidas61.
: The Hunter: Call of the Wild
: 16.02.2017
: 16.02.2017
: v1.0
: 11.35 GB
: Çıkmadı
: Çıkmadı
: Çıkmadı
: 49 TL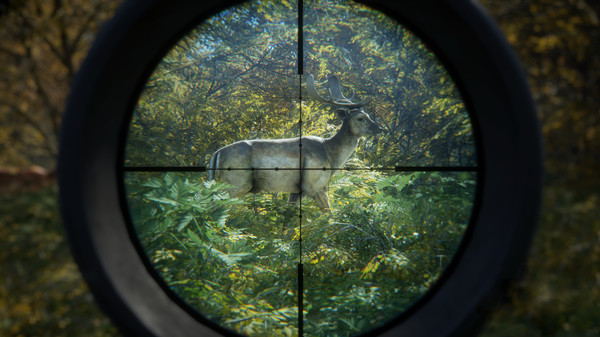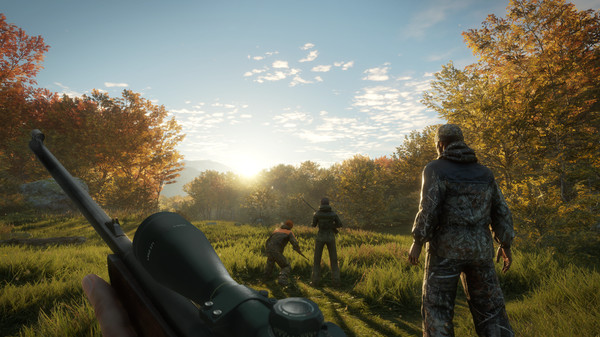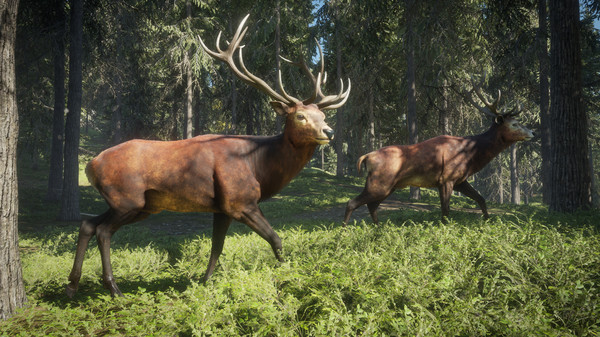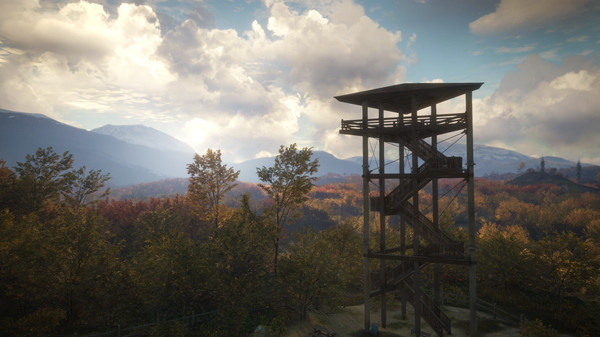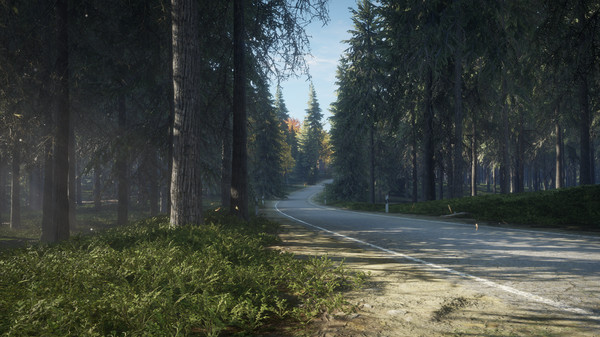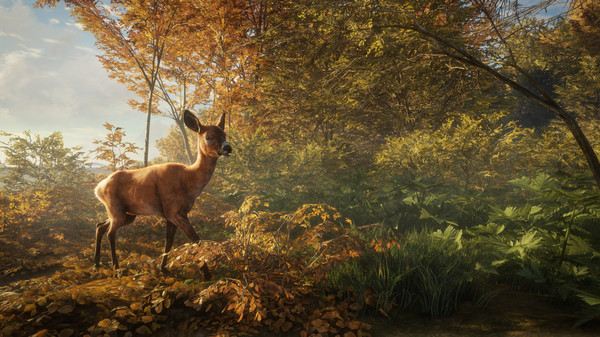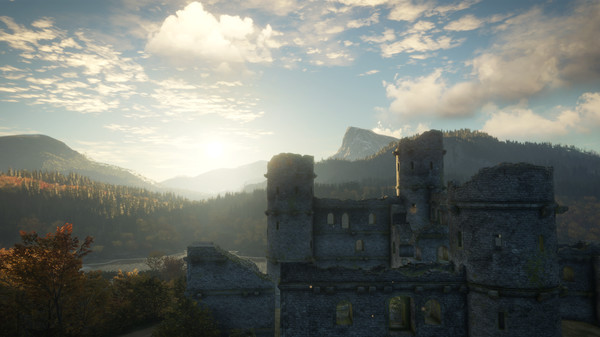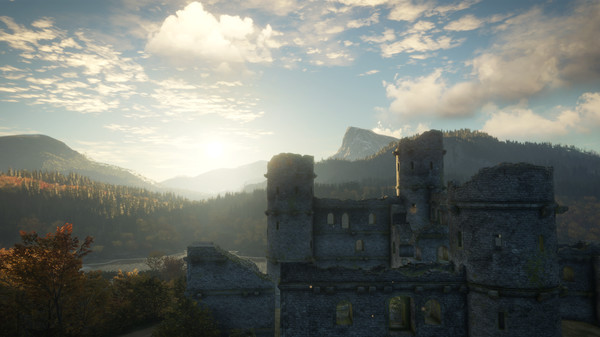 Görsel açıdan nefes kesici, teknik açıdan çığır açan, geniş ve açık dünyada avın heyecanını yaşayın. İsterseniz kendiniz tek oyuncu olarak oyuna katılın. Dilerseniz av deneyiminizi arkadaşlarınızla paylaşın ve övünme hakkı kazanın.

Özellikler;
Yeni Nesil Avcılık Deneyimi.
theHunter: Call of the Wild, şimdiye kadar yaratılan en sürükleyici av deneyimini sunar. Görkemli geyik ve büyüleyici bizondan sayısız kuşa, yaratıklara ve vahşi doğanın böceklerine kadar yaşam dolu güzel ve açık bir dünyaya adım atın.
Karmaşık hayvan davranışlarını, dinamik hava olaylarını, tam gece ve gündüz döngülerini, atış simülasyonunu, son derece gerçekçi akustiği, çok yönlü bir rüzgar sistemi tarafından taşınan kokuları ve daha fazlasını deneyimleyin. Tüm sistemler yoğunluğu arttırmak ve avcı rolünü size daha iyi hissettirmek için birlikte çalışır.
Geniş Açık Dünyayı Keşfedin.
Sulak alanlar ve yoğun ormanlardan yemyeşil vadilere ve açık çiftlik tarlalarına kadar değişen yaklaşık 130 kilometrekarelik araziyi keşfedin. theHunter: Call of the Wild'ın geniş dünyası, ayrı ve farklı av rezervlerine ayrılmıştır; her biri, sürprizlerle ve unutulmaz anlarla doludur.
Bulunduğunuz yerdeki görevleri ve zorlukları kabul edin veya alışılmışın dışına çıkın. Gözetleme yerlerini, av kulelerini ve karakolları keşfedin. Bütün bunlar, büyük açık dünyada sizin hızla ve zahmetsizce hareket etmenizi sağlar.
Yapımda On Yıl.
theHunter: Call of the Wild, 6 milyondan fazla kayıtlı oyuncusu ve 7 yıldır devam eden faaliyetiyle Expansive World'ün göze çarpan avcılık oyunu olan theHunter'ın gelişmiş versiyonudur.
Avalanche Studios ve Expansive Worlds, yeni nesil oyunculara avcılığı getiriyor. theHunter: Call of the Wild, on yıl boyunca aksiyon oyunları geliştiren ödüllü bir teknoloji olan Apex - Avalanche Open World Engine kullanılarak geliştirilmiştir.
Avcı olun ve avı tasarlayın.
Bir dizi tüfek, tabanca ve yay satın alıp teçhiz edin. Bunları kapsamları ve farklı mühimmat türleri ile kişiselleştirin. Favorilerinizi bulun ve ustalaşın. Çeşitli yetenek ve donanımların kilidini açarak karakterinizi geliştirin. Hayvanları çeken ürünlerin ve kokuların nasıl kullanılacağını öğrenin; ancak her şeyden önce avınızı inceleyin: Hayvanların davranışlarına, özelliklerine ve hareket biçimlerine iyice dikkat edin.
Avlanmada yeni misiniz? Sorun değil. İster ümit vaat eden acemi isterse kır saçlı eski asker olun, akıllı sistemler avlanmada maksimum faydayı sağlamak için size yardımcı olacaktır.
Av Deneyimlerinizi Paylaşın. Övünme Hakkı Kazanın.
Zengin tek oyuncu tecrübesine ek olarak theHunter: Call of the Wild benzersiz çok oyunculu seçenekler sunuyor. 8 kişiye kadar arkadaşlarından (ya da tamamıyla yabancı kişilerden) oluşan bir grupla birlikte ve rekabetçi biçimde oyuna katılın. Oyun içi zorlukların ve etkinliklerin tadını çıkarın. Avcılık, arkadaşlarınızla daha ödüllendirici ve heyecan vericidir; bu nedenle deneyiminizi paylaşın ve övünme haklarını kazanın.
theHunter, kendi topluluğunun etrafında inşa edilmiş bir franchisedır. Bu mirasa uygun olarak, theHunter: Call of the Wild'ın gelişimi, oyuncularının derin bilgi birikimi ve eşsiz özverileri ile şekillenecektir. Zaman içerisinde hep birlikte, onu daha zengin bir deneyim haline getireceğiz.
Zamunda TorrenTR
İyi eğlenceler dileriz
Minimum Sistem Gereksinimleri:

İşletim Sistemi: Windows 7 x64 Bit
İşlemci: Intel i3-4170
Bellek: 4 GB RAM
Ekran Kartı: NVIDIA GTX 660 / ATI HD7870 - 1GB VRAM
Depolama: 20 GB kullanılabilir alan


1. Önce bize bir teşekkür edip, yorum yazın

2. Dosyaları çıkarın
3. Imaj dosyasını açın.
4. setup.exe ile oyunu kurun.
5. CODEX klasöründekileri oyunu kurduğunuz dizine kopyalayın
6. İyi oyunlar
Çalışmayan, resim, açıklama vb. sorun olan konuları lütfen bildirin. Bildirmek için sağ alttaki "KIRMIZI BAYRAK" butonuna tıklayınız.
16.02.2017, Saat:20:15
RE: [PC] The Hunter: Call of the Wild Torrent Oyun indir Full Crack
RE: [PC] The Hunter: Call of the Wild Zamunda Hızlı İndir
Founder&CEO
Yorumları: 1,059
Konuları: 776
Kayıt Tarihi: 07.01.2015
Rep Puanı: 110

Konu güncellendi.
18.06.2017, Saat:23:58